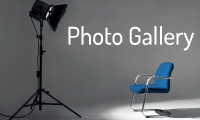 We are pleased to announce that we now offer the "ZERONA Non-Invasive Body Contouring" treatments. ZERONA laser treatments are the most effective way to lose inches of fat from problem body part areas as well as giving medical benefits to the patients. ZERONA utilizes your body's own fat burning capabilities and lymphatic drainage system to reduce fat and body circumference in as little as two weeks. Typically, the patient will need a number of treatments (6) over this two week period of time to achieve the greatest results. The treatments are painless and affordable. See for yourself the latest technologies available for problem fat reduction and body contouring – what do you have to lose but the fat!
Join the thousands of people who have already transformed their bodies in just 2 short weeks!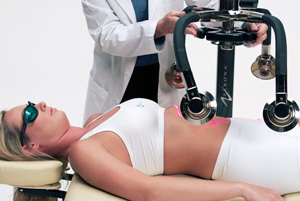 ZERONA transforms bodies with remarkable results in 2 short weeks, with patients seeing an average inch loss of 3.51 inches off their waist, hips and thighs. ZERONA is both a safe and effective way to lose inches and fat without surgery, pain, bruising or recovery time!
ZERONA is an FDA-cleared treatment that helps you contour your body, lose inches and remove stubborn body fat without having painful plastic surgery procedures! ZERONA works by painlessly creating a small pore in the wall of the fat cells to help speed up the inch-loss process. While the cells remain healthy and alive, the fat is emptied out of the cells through the open pore. Our bodies then safely eliminate the fat using the lymphatic system, which enables you to lose inches in the waist, hips and thighs.
ZERONA is a quick and painless treatment. You simply lie under ZERONA for 20 minutes on your front and 20 minutes on your back. And unlike other plastic surgery procedures, ZERONA allows you to continue your daily activities without any interruption. It's that simple!
Who doesn't want to lose inches of body fat and transform their bodies to look and feel better?