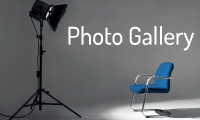 Most women are familiar with breast enlargement or reduction, but sometimes size is not the issue. Age, genetics, even weight loss, can cause breasts to sag and lose firmness. But a breast lift can restore the lift and shape of your breasts, and give your figure and your confidence a lift in the bargain.
How will your breasts be altered?
The medical term for breast lift is mastopexy. The procedure addresses three key areas: 1) the breasts are raised, 2) your nipples are repositioned to match the raising, and 3) the aereolas (the darker skin around your nipples) may be reduced in size for a more balanced appearance. In addition, Dr. Barnthouse may also suggest implants to replace breast volume lost over the years.
About the actual procedure...
Dr. Barnthouse will weigh three key factors in determining the best approach to your surgery. These include: your anatomy/body type, the doctor's preferences, and your goals. Currently, the most widely used technique involves making a vertical (rather than an inverted T or anchor) incision. This is often referred to as a "lollipop" incision. It's the best way to avoid making a horizontal incision beneath the breast area, which can affect proper forward projection of the breast.
Once the breast tissue has been reshaped, the nipples and aereola will be adjusted. (Note: because the nipples and aereola remain attached to underlying tissue, sensation and ability to breastfeed are usually not affected.) In some cases, Dr. Barnthouse may also employ liposuction to improve the contour, especially on the sides of the breasts.
In addition, if enlargement is part of your procedure, breast implants will be inserted at this time. As with any breast procedure involving implants, Dr. Barnthouse will review safety information, answer your questions, and provide additional information at your consultation.
Our mastopexy procedures are performed in either a hospital or outpatient surgery center depending on scheduling and other factors. In some cases, our patients are admitted to the hospital, but the stay is generally only one night.
Regarding anesthesia, Dr. Barnthouse usually opts for general anesthesia for this procedure, which means you will be asleep during surgery. Following surgery, you'll spend time in the recovery area, where you'll be closely monitored.
How you can prepare for surgery...
In the days just prior to your surgery, there are several steps you'll need to take to "get your body and metabolism ready" for the procedure. In addition, Dr. Barnthouse will provide you with specific instructions for the days immediately after your surgery.
Some of these "before/after" instructions will include:
Avoiding medications that may complicate surgery or recovery.
Stopping smoking for a period of time before and after surgery.
Arranging for help or special care following surgery.
Having a baseline mammogram before surgery, if Dr. Barnthouse feels it's appropriate.
Post-Surgery: What to expect.
Following your surgery, you'll spend time in the recovery area while you wake up from the anesthesia. Dr. Barnthouse may have placed small drainage tubes beneath your breast skin to help prevent fluids from accumulating. You'll also have gauze dressings on your breasts covered with an elastic bandage or supportive bra.
Hard to believe, but the nurses will encourage you to get out of bed for short periods, even on the day of your surgery—as this is important for good blood circulation. You'll have discomfort, of course, but most can be controlled with medication prescribed by Dr. Barnthouse.
Although everyone heals at a different rate, you can expect that your recovery will follow this general time line:
One Week Post-Op:
Every day, you'll feel less discomfort and find you can move around more easily
You can resume non-strenuous activity as you feel up to it
Your drains (if used) will be removed and dressings changed
Several Weeks Post-Op:
You'll notice a decrease in bruising, swelling and discomfort
Any remaining stitches will be removed
You'll no longer have to wear a surgical support bra
Sensation will begin to return to nipples and areola area
The doctor will allow you to return to most normal activities (even mild exercise). You'll begin to feel like your old self – only better!
A few months post-op and beyond:
You'll notice your breasts taking on a more natural, but improved, shape
Your incision lines will begin to fade from red or pink
You're looking and feeling terrific!