Wendy Viers
Licensed Aesthetician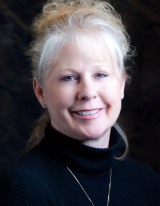 Wendy's is the first friendly smile you'll see when you enter our office. She's a licensed Aesthetician who's spent over 32 years in the plastic surgery business, and has been an important part of Dr. Barnthouse's office for over 25. Wendy has trained extensively on all of our equipment, as well as on chemical peels and all of our skin care products. She attends continuing education classes to stay up to date with all the new procedures and skin care products available.
Wendy will help you feel comfortable every time you call or come into the office, and will answer any questions you may have, including fees and charges, insurance, financing and surgery scheduling.
She will evaluate your skin care needs and individualize the optimum skin care regimen to achieve the results you're looking for. After you have consulted with Dr. Barnthouse and made the decision to go forward with surgery, Wendy will help make it a pleasant experience from beginning to end.
Tina Rodriguez, CCE, CMS, CME
Board Certified Medical Electrologist/Aesthetician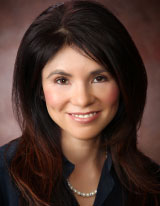 Tina is a Board Certified medical Electrologist/Aesthetician with over 20 years of experience in aesthetics. Tina specializes in Laser Hair Removal, Permanent Cosmetics and overall skin care. She has completed course work for Theory and Practical Application of Permanent Cosmetics and Aesthetics.
Tina is Board Certified as a Certified Clinical Electrologist, a Certified Medical Electrologist and is also a Micro Pigmentation Specialist. She attends continuing education courses across the country to develop the most up-to-date and innovative techniques. Tina is dedicated to the proper care and beauty of your skin. Her goal is to provide skin care therapies in a caring, confidential and professional setting.