Permanent Makeup Services by Tina Rodriguez, CCE, CME, CPCP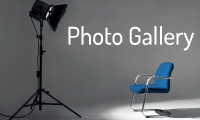 Wouldn't it be great if you could roll out of bed every morning looking like a movie star? Kansas City permanent makeup lets you look your best always, even when you have no time to fuss over your appearance. After an application of natural, hypo-allergenic pigments, you'll have a look that's strikingly beautiful and bold, yet also natural.
Kansas City Permanent Makeup Services:
Permanent Eyebrows gives you a natural, put-together look by filling in the sparseness of your existing eyebrows and alleviating the need to draw on your eyebrows every day. Beautiful eyes deserve beautiful brows and your permanent eyebrows can be sculpted any way you choose to define your best attributes.
Permanent Eyeliner opens up the eyes for a more provocative appearance. You will never need to worry about smudges, fading or shaky lines again. Permanent eyeliner adds to the shape of the eyes so you look more refreshed and polished.
Who Gets Kansas City Permanent Eyeliner and Eyebrows?
Contact Lens Wearers who are tired of getting cosmetics in their eyes.
Cancer patients who have lost eyebrow hair during their treatments.
Women who wear makeup daily, but lead busy lifestyles and wish to save time.
Women 50+ who worry about thinning hair, wrinkles and aging.
People who lead active lifestyles and don't want to worry about makeup smudging or wiping off.
Allergy sufferers whose eyes frequently water, washing away makeup.
People with poor motor skills, coordination, arthritis, or a shaky hand.
Those with loss of eyebrows or eyelashes due to disease or injury.
The visually impaired.
Why Tina?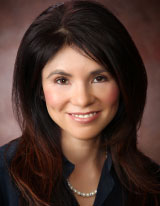 Tina Rodriguez, CCE, CME, CPCP


Board Certified Medical Electrologist/Aesthetician/Certified Permanent Cosmetic Specialist. Tina is licensed in Kansas and Missouri.
Tina is a Board Certified medical Aesthetician/Micro Pigmentation Specialist with over 29 years of experience in aesthetics. She has completed course work for Theory and Practical Application of Permanent Cosmetics and Aesthetics. She attends continuing education courses to develop the most up-to-date and innovative techniques. Tina is dedicated to the proper care and beauty of your skin. Her goal is to provide skin care therapies in a caring, confidential and professional setting.
"Tina is a highly skilled and professional aesthetician / micropigmentation specialist who is able to make permanent eye makeup look both natural and artistic. She takes great care to make sure her clients are comfortable during the procedure and works with meticulous precision."
- Heidi Reiling, O.D., Ophthalmologist
View more testimonials of past KC permanent cosmetics clients here!
Does it hurt?
Your eye area will be completely numbed with a topical anesthetic before the pigment is applied. Micropigmentation is a gentle technique that inserts color into the skin with very little trauma to the tissues.
What is involved in recovery?
Most people resume daily activities right away. It is normal to experience slight swelling and redness, but these symptoms subside quickly. Normal healing is a two-week process at which point the full results of your treatment will be visible.
How long does it last?
Permanent eyebrows and eyeliner lasts about 3-5 years before fading. If within the first 2 years a touch-up is required there is a minimal fee.
Do you have more questions?
Visit our Frequently Asked Questions about KC permanent makeup here!
Don't trust just anyone with permanent makeup. Tina Rodriguez is a cut above the rest with her many years of experience and professional manner. Come see Tina when you want to boost your confidence, save time getting ready, and restore your beauty with this easy, natural-looking treatment.
Call Tina today to schedule your free consultation at 816-942-3722
You may also click here to request more information.
Permanent Cosmetics by Tina Rodriguez Proudly Services the Entire Kansas City Metropolitan Area Including: Olathe, Overland Park, Leawood, Lenexa, Shawnee, Mission, Merriam, Prairie Village, Independence, Blue Springs, Lee's Summit, Liberty, and Surrounding Cities.